Official DSA Guide to Driving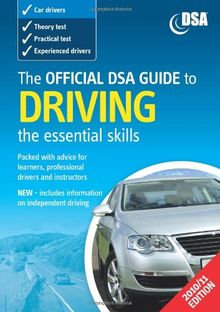 Buch (Taschenbuch)
Beschreibung
Whether you're a new driver or an experienced motorist, this official DSA guide will help you to acquire and maintain the skills necessary to keep you safe on the road.
Produktdetails
Medium
Taschenbuch
Erscheinungsdatum
2010-10-18
Sprache
Englisch
Edition
Revised edition
Herausgeber
The Stationery Office Books
EAN / ISBN-13:
9780115531347

Die gelieferte Auflage kann ggf. abweichen.
Bei Amazon kaufen